Chemeketa Named a 2022 Most Promising Places to Work Award Winner
DateWednesday, May 18, 2022, 6:04
AuthorChemeketa Public Affairs
Chemeketa will be formally recognized at the International Conference on Teaching and Leadership Excellence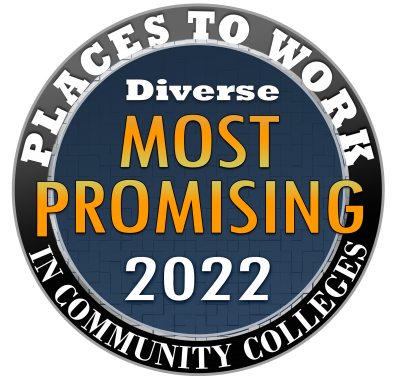 The National Institute for Staff and Organizational Development (NISOD) along with Diverse: Issues In Higher Education, have recognized Chemeketa Community College as a "2022 Most Promising Places to Work in Community Colleges." Chemeketa's student and staff recruitment and retention practices, inclusive learning and working environments, and meaningful community service engagement opportunities earned the title of "Best in Class." The award will be presented at NISOD's International Conference on Teaching and Leadership Excellence on May 31, 2022 in Austin, Texas.
The full list of this year's 24 winning community colleges along with information about why they were selected will be published in the May 26, 2022 issue of Diverse: Issues in Higher Education. With a focus on workplace diversity, staffing practices, and work environment, the award's committee used a web-based survey approach to examine categories such as family friendliness, salary/benefits, and professional development opportunities, to name a few, in determining the winner's list.
Chemeketa is committed to providing a campus where all individuals and groups feel welcomed, respected, and valued. "We are delighted and honored to be recognized for our commitment to provide an inclusive, welcoming environment that provides growth opportunities for our students and employees," said Jessica Howard, Chemeketa's President.
All news